About Us
Get to know Hood Paint Company
Complete interior & exterior painting services
For over 60 years, Hood Paint Company has served the Rock Hill, SC and Charlotte, NC areas with complete interior and exterior painting services. We've worked hard to establish a reputation for quality workmanship and customer service for our residential and commercial clients. When you're looking for a painter in York County, remember that good paint applied by a good painter always produces a good job. You can trust Hood Paint Company to deliver all that and more!
Family owned & operated for over 60 years
Hood Paint Company has always been a family-owned business. J.P. Hood started the company in 1948 with his wife Wilma. He introduced a high standard of painting into the Rock Hill area. He was a fair and honest man and was well-respected in the community.
 J.P.'s son Jimmy started in the family business as soon as he was old enough to work. He continued to learn from his father until J.P. retired in 1989. At that time, Jim and his wife Carolyn took over Hood Paint Company and continued to offer the same high standards and quality of workmanship.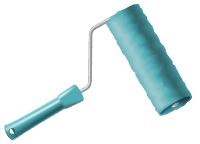 Quality is our promise, satisfaction our guarantee
You are sure to be pleased with the excellent work of Hood Paint Company. We take pride in our quality paint jobs and we always stand behind our work. We aim to please our customers and we will work with you to choose the right colors and type of paint that's best suited for your particular needs. We will meet with you at your convenience to give you a free quote, discuss any concerns or questions you may have, and share our many years of knowledge with you.
When you choose Hood Paint Company, you can trust that we'll start as scheduled and won't leave until the job is completed. That's our guarantee.
Get started today!
Contact Hood Paint Company today to see how we can make your next painting job easier. We're here to answer all your questions and give you a free quote for our services.
Satisfied with our services?
Leave a Google review and let us know how we did!