Residential painting
refresh your home with our residential painting services
help your home looks its best!
Your home is the place where your family feels the most comfortable. But does it look as good as it possibly can? If things need freshening up, you may just need one simple thing to make a big difference: a fresh coat of paint. At Hood Paint Company, our residential painting services are designed to help your home look its very best. Our house painters will make both the inside and outside of your property look and feel welcoming by using the finest paint and precise workmanship.
interior residential Painting—the perfect way to reflect your style
The inside of your home is where you can showcase the things that are important to you. Changing the paint color is a way to reflect trends, tastes, and your personal style. Our interior painting services are the perfect way to add quality finishes to the walls, ceilings, and other surfaces of your home.
We also repair minor wall damage before painting, if needed. We paint doors, kitchen/bathroom cabinets, and trim work, as well as ceilings. We also do move in/move out painting.
six steps to a quality interior paint job
Why does Hood Paint Company stand out from the competition? Over the 60+ years we've been in business, we've established a process that allows us to guarantee the best interior paint jobs for our customers.
After the job is done, we invite you to inspect all painted surfaces to make sure you are completely satisfied. We never ask for payment until the job is completed.
Here are our six steps to success:
Consultation with customer to select the perfect paint colors.
Arrive on time when promised to begin the job.
Move and cover all furniture.
Repair imperfections in wall surfaces and prepare surface for painting.
Paint surfaces using high-quality brushes and rollers.
Uncover furniture, clean room, vacuum, and return everything to its original position.
exterior residential painting by experienced house painters
The inside of your home is just the beginning. Exterior painting helps your house look inviting to everyone who passes by. A home that looks its best is a source of pride for your family and can even increase your property value. At Hood Paint Company, we only the best paint by Sherwin-Williams and PPG so you'll get results you'll love.
Other Exterior Maintenance Services
 In addition to painting houses, we also pressure wash and apply sealer, stain, or paint to decks, floors, rail, pickets, and other outdoor features.
Exterior Painting Services
We offer siding and fascia painting services, and we also paint exterior doors.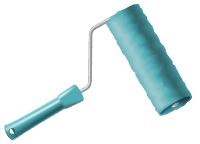 four steps to a long-lasting exterior paint job
Painting the exterior of your home is an investment that you want to last for many years. Hood Paint Company takes the following measures to make sure that you get the results you want.
Wash with pressure washer to remove dirt and mildew.
Scrape and sand any loose and flaking paint.
Caulk and putty all cracks and holes.
After these steps have been completed, we apply 100% acrylic paint or stain to all wood surfaces.
Get a free residential painting quote
Hood Paint Company is the only name you need to know when it comes to residential painting in Rock Hill, SC. Get a free estimate for our interior and exterior house painting services today!
Satisfied with our services?
Leave a Google review and let us know how we did!